Serves 4  |  Prep time: 10 mins (+ 2 hrs soaking time) | Cooking time: 30 mins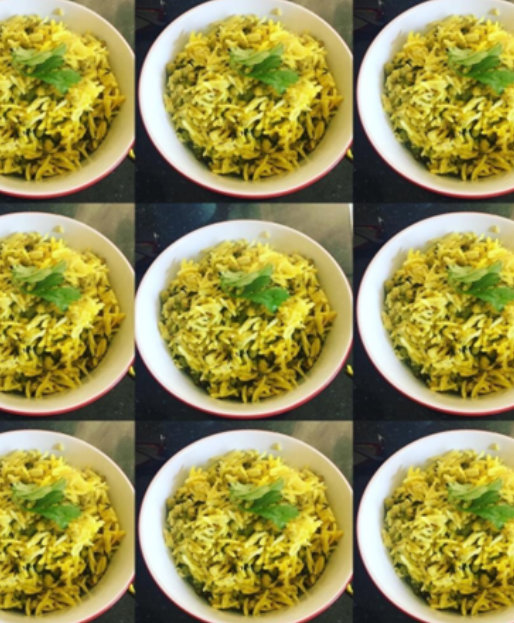 ½ cup yellow split mung dal
1 cup basmati rice
3 tbsp ghee or coconut oil
½ tsp black mustard seeds
1 tsp cumin seeds
¼ tsp hing (asafoetida)
1 tsp turmeric
½ tsp salt (or veg stock cube dissolved in water according to instructions)
Roughly 3 tips filtered water
If you have time it is best to soak the mung dal for a few hours before cooking and rinse well. Otherwise just wash it and wash the rice too.
Heat the ghee/oil in a saucepan over a medium heat and add the mustard seeds. Let them pop and then add the other spices for a few moments.
Next add the rice, dal and salt and mix well. Pour in the water or stock. I use the thumb joint method: put the tip of your thumb on top of the rice and add water until it reaches the joint – it has never failed me!
Bring to the boil, leave the lid ajar and simmer for 25 minutes or until all the water is absorbed.
P – Enjoy but go easy on the mustard seeds
V – Could not be better for you, top with extra ghee or raw oil
K – This is good for all Doshas, but enjoy in moderation and perhaps use a little less ghee