Serves 3-4 | Prep time: 20 mins (+ overnight soaking) | Cooking time: 1 hr 25 mins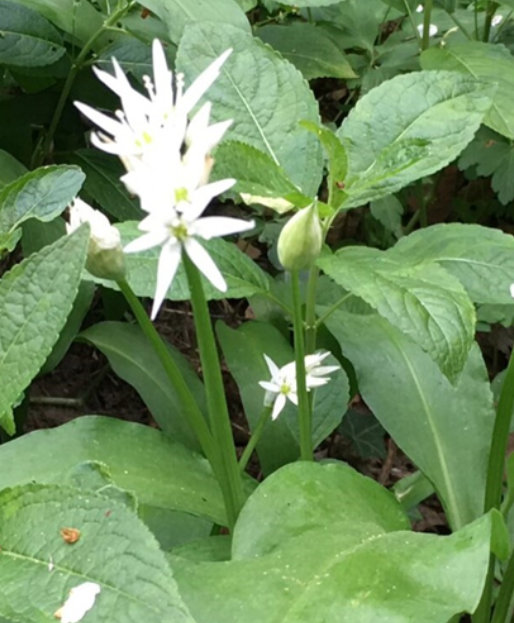 100g dried soup mix (usually pearl barley, dried peas, split peas and lentils) 2 tsp cumin 2 tsp mixed dried or fresh herbs 1 small onion 4 white mushrooms 1 leek 2 celery sticks 1 carrot 1 small potato (or whatever veg you have in the fridge) 50g nettle leaves 50g wild garlic leaves 2 tbsp coconut oil 2 tsp mixed herbs 2 tsp cumin 1l homemade vegetable stock (or use a good quality cube) Salt, to taste
Soak the soup mix overnight. Dice the vegetables—since this soup will not be blended you will need to chop the vegetables finely to get a good visual appeal and texture.
Clean the wild leaves and pull the nettle leaves off the stalks (wearing gloves) and discard. Cut into small pieces.
Change the water of the soaked soup mix, bring to the boil and simmer for about 40 minutes until the pulses are soft (it may take longer depending on how old the mix is— adding dried seaweed helps soften the peas).
In a different pan melt the coconut oil and fry the vegetables until softened. Add the herbs and cumin and then the soup mix. Pour in the stock and bring to the boil, then simmer for 20 minutes or until all the ingredients are soft. Add the nettle and wild garlic and cook for a few more minutes. Add salt to taste.
This works well in a slow cooker but only add the greens just before serving.
P – Another great lunch, and filling too
V – Might struggle with the chunkier pulses. Favour the creamed version
K – Good unless your digestion is very sluggish