2 tabs coconut oil (can use ghee but the flavour of the coconut is nice in this one)
1 shallot or 1/2 small onion – finely chopped
Knob of fresh ginger – cut small
2 celery sticks – chopped
1 head broccoli broken into small florets and chopped
2 courgettes – chopped small
1 handful frozen peas
1 Kallo stock cube (yeast free) dissolved in 400 ml boiling water
1 tsp turmeric
1 tsp ground coriander
400 g baby spinach (or use frozen)
1 unwaxed lime (juiced and the skin finely grated)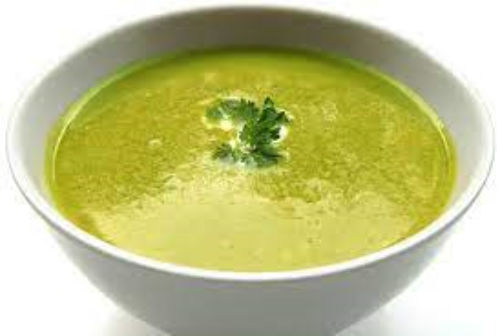 Heat the oil, fry the shallot and ginger then add all vegetables and the spices and toss in the oil until beginning to soften.
Add the water with dissolved stock cube and simmer for at least an hour. You can also cook in a slow cooked for 2 – 3 hours. Blend with an electric blender.
Before serving add the lime juice and grated lime zest.