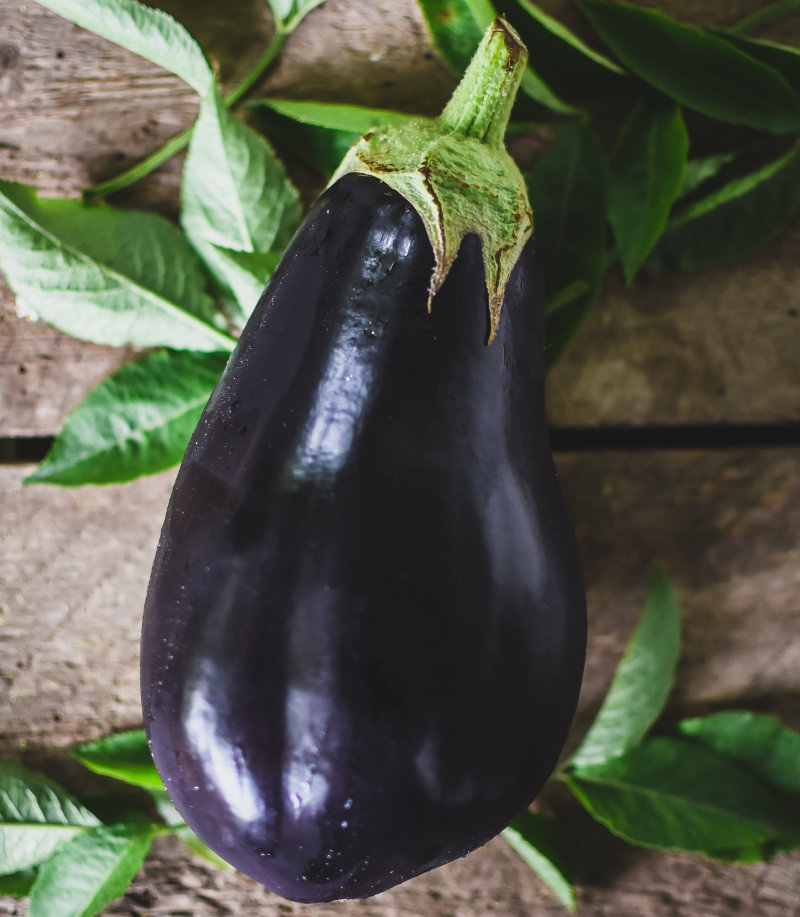 This was one of the first dishes I learned to cook in China. The name means 'fish fragrant' but no worries, it is totally vegan. It features a famous 'fish sauce' which is slightly spicy yet sweet and sour, providing an amazing contrast of flavours. The wood ear mushrooms (dried fungus) are paired with the aubergine to add contrast and to catch the delicious sauce.
Traditionally the aubergine is deep-fried for this recipe (Chinese kitchens don't have ovens) but I have found that roasting the pieces works well and uses less oil – or if you have an air fryer that would be a great alternative. Prep time for this recipe is longer due to the salting and roasting of the aubergine.
Ayurveda teaches that we should go easy on the Nightshade vegetables as they can contribute to inflammation so this should be an occasional treat.
Serves 2 as a main or 4 as a side  |  Prep time: 1 hr |  Cooking time: 10 mins
1 large aubergine
2 tsp salt
3 or 4 wood ear mushrooms
(rehydrated in warm water)
For the sauce:
1 tbsp soy sauce
1 tbsp sugar
1 tbsp rice vinegar
1 tbsp cooking wine 1 tbsp cornflour mixed with 4 tbsp water
Salt to taste
1 tbsp olive oil
2 tbsp coconut oil
3 cloves garlic, sliced
6-8 slices ginger
2 spring onions, chopped 1 heaped tsp Pix Xian chilli bean paste 1 tsp raw sesame oil (optional)
1 tbsp coriander for garnish
(optional)
Cut the hard tops off the aubergines but leave the skin on (unless it is tough) and cut in half. Then cut each half lengthwise into 6, then chop the lengths into pyramid shaped pieces. Put the pieces on a plate skin side down. Sprinkle about 2 tsp salt evenly over the exposed sides. Leave for about 15 minutes on kitchen paper, during which time the juices will ooze out.
Clean the wood ears, rinse and drain, then break up the pieces and keep nearby. Mix together the sauce ingredients. Place a baking tray in the oven and heat to 200 degrees. Wipe the aubergine pieces dry and toss in the olive oil then roast in the oven for about 20 minutes (turning half way through) until just starting to crisp.
Once the aubergine is ready, remove from the oven. Heat the coconut oil in the wok and swirl it around. Add the garlic, ginger and spring onion, then add the chilli bean paste and stir until fragrant. Add the aubergine to the wok, then add the liquid mix, allow to boil; put in the wood ear mushrooms, and stir until very hot. Add extra water if necessary.
Sprinkle on sesame oil or chopped fresh coriander if liked.
P – Sadly not for you if you have inflammation issues
V – In moderation it is a warming and digestible dish—the wood ear mushrooms are great for digestive health, just don't make it too spicy K – Pungent flavours are good, enjoy as a treat
INGREDIENT FOCUS:
Wood ear mushrooms are simply the brown 'ear like' fungus that you see on (usually fallen) trees. They are used a lot in Asian cooking for their soft but chewy texture but also their nutrients. They are an especially good source of copper, important for iron           metabolism, but also needed for heart health, lung function and more.
Other nutrients include pantothenic acid, selenium, riboflavin, thiamin, magnesium, zinc, folate and manganese. And they are a great source of pre-biotic fibres, the good ones which foster the growth of probiotics.
 Pixian Chilli Bean Paste is made from fermented broad beans and chillies and adds a salty/smoky depth to this dish. It is available from specialised suppliers. It is for cooking and not to be eaten raw. Other types of chilli bean paste can be substituted (not hot chilli sauce).