This is a simple idea for a side dish from China—surprisingly delicious and easy to make. It uses the idea of 'cooking' a raw vegetable with hot oil and spices. For this recipe it is best to use kohlrabi that is not too 'woody'.
Serves 4 as a side | Prep time: 10 mins | Cooking time: 10 mins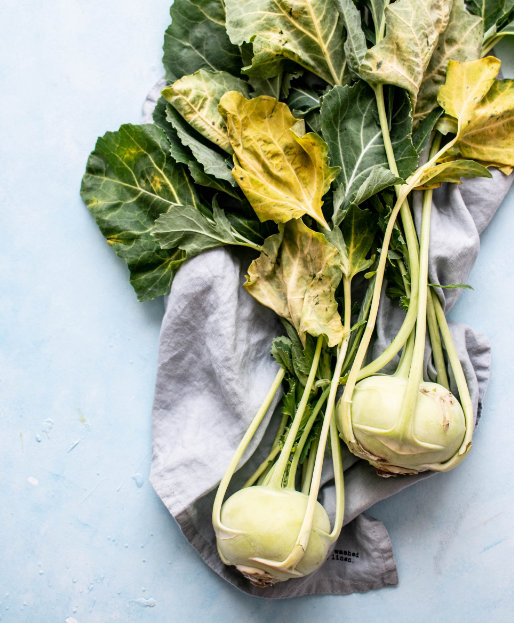 1 medium kohlrabi
½ tsp salt
1 dried chilli
½ tsp Sichuan peppercorns
1 tbsp rapeseed oil
Coriander, chopped
Peel and grate the kohlrabi and pile on a plate. Sprinkle over the salt.
Just before you plan to serve the dish heat up the oil in a pan and add in the chilli and peppercorns. Allow them to sizzle until all the flavour has infused into the oil.
Tip the hot oil over the kohlrabi and mix it in well.
Sprinkle the coriander on top. Best served immediately but leftovers are good too.
P – A good combination, but go easy on the chillis
V – A nice warming way to include salads in your diet
K – Enjoy