Classes For committed students
We offer a small number of regular yoga studio sessions to local students who are looking for a regular class and prepared to make a commitment to their practice.
You are also welcome to join these if you book a stay in one of the Whitby Log Cabins.
75 minute evening classes
Evening classes are all on a membership basis which includes four sessions s per month and access to all morning classes either live or on line. All members are also sent monthly recordings and get discounts at events.
Monday Evening 7.30 p.m – Membership class. Flow/Hatha style
Thursday Evening 7.30 p.m – Membership Class. Kundalini style.
OR IF YOU ARE AN EARLY RISER
45 minute morning classes – live and online – included in membership and also open to drop in students.
Tuesday 7.30 a.m  Kudalini Live and on line 
Friday 7.30 a.m Flow/mixed movement. Live and on line 
Membership – how does it work?
Live membership covers four classes a month at our stunning studio on the edge of Whitby. The monthly payment is for the space whether or not students attend. However, with two classes a week and early morning sessions, there are plenty of opportunities to make up for missed classes. Membership  also covers the online sessions and monthly recordings.
All members get first option and discounts on events and aerial yoga classes.
Because we have a maximum of eight people in any one class, spaces are limited. To learn more phone or text 07962505906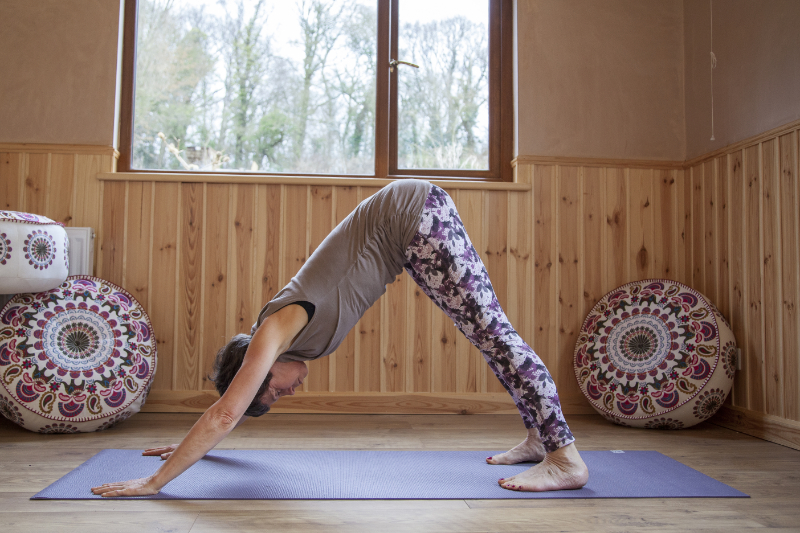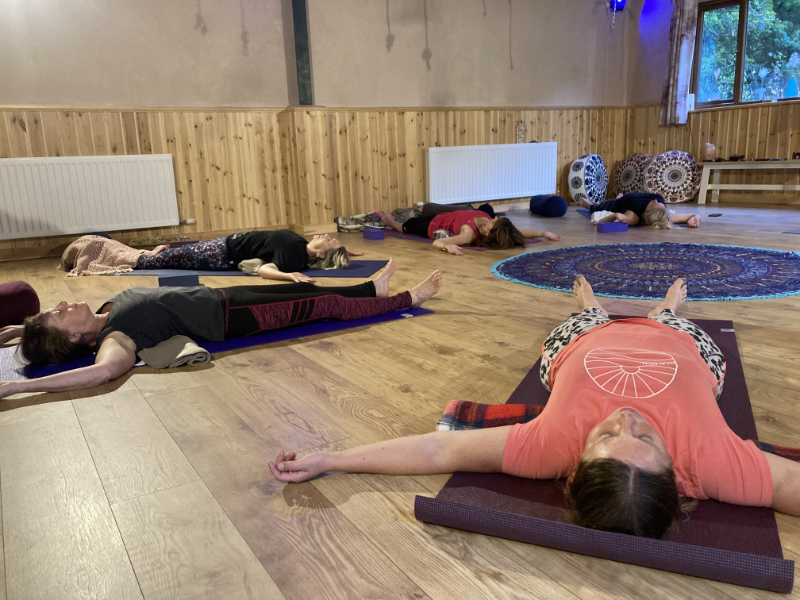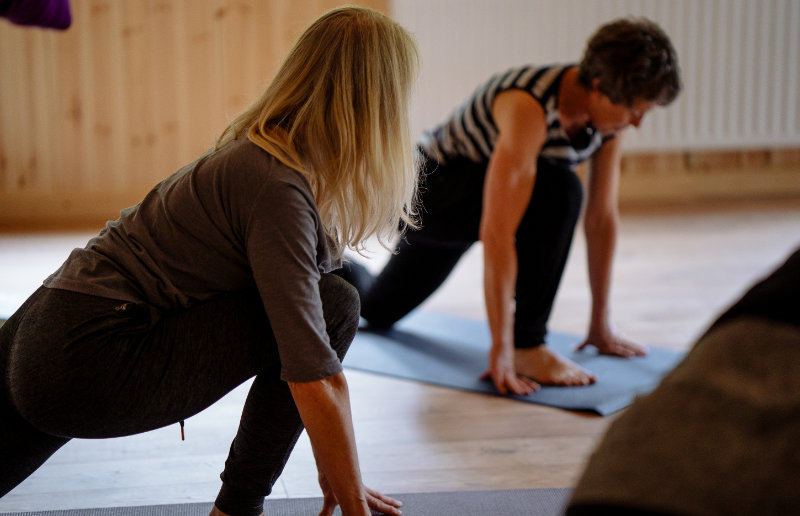 What people say
"It's what I've needed in my life for a long time……feeling great after the session" Deborah
"Thank you for our Kundalini Class last night Lorraine, I feel amazing today. If anyone is on the fence about this class I would highly recommend giving it a try" Naomi
"One of the best yoga studios I have been in. The place is peaceful, quiet and relaxing". Vanessa
"Lorraine is full of wisdom and creates a space to learn and grow" Jessica